We walked around the wartime Ukrainian art exhibition "The Muses Are Not Silent" at Ukraine House in Denmark. My guest knew most of the war symbols and obviously had deep knowledge in Ukrainian history. Working from the frontlines for the last 9 years in Ukraine, best-selling author and The Guardian foreign correspondent Luke Harding became a true expert on Ukraine.
Now he presents in Ukraine House in Denmark his latest book "Invasion: Russia's Bloody War and Ukraine's Fight for Survival," published in November 2022 by Vintage and Guardian Faber. It is one of the first accounts of the war that has transformed international relations and which has led to an outpouring of support for Ukraine in the US, UK and beyond.
Luke Harding was in Kyiv on Feb. 24, 2022, when russia began its full-scale invasion of Ukraine. He has visited most of the de-occupied territories where he personally saw all of the horrors of war crimes committed by the russian military in Bucha and Irpin, as well as the Kharkiv and Kherson regions, among others. Harding still works on the frontline where he records people's stories and shares voices of the locals with the world.
https://www.ukrinform.net/rubric-ato/3704000-luke-harding-the-guardian-foreign-correspondent.html
– Luke, what was your personal reaction to the full-scale invasion in February 2022?
– It was no surprise to me. I thought it was going to happen in some form.
Back in January, February 2022, in the pre-war stage, I was writing about politics. I was at the press conference with Volodymyr Zelensky and Boris Johnson. I was talking to London about what might happen. And everything was in the realm of geopolitics, of international relations, political significance, etc.
On February 24th I got a call from a contact saying it's going to start at 4 a.m. Then getting out of bed at my hotel in central Kyiv. When I was downstairs in the basement bomb shelter I was thinking about politics…
Around 6 a.m. I noticed a mom coming into the shelter with her two kids. And the kids were sitting on chairs, filling in their coloring books. And I can't remember if I was crying, but I certainly realized that this terrible war was going to kill a lot of civilians – if not these children, then other children, which turned out to be true. And I sort of thought, look, I can't do politics but what I need to do is to tell the human story. And that would be my goal as I covered the war, obviously to write about soldiers and to write about civilians caught up in this. Whether it's young people, old people, families.
– You've seen many wars in Afghanistan, Iraq, Syria… What is the main difference in Ukraine?
– First of all, for me it feels personal. Because I lived in Moscow, then I was kicked out of there (between 2007 and 2011, he was the Guardian's Moscow bureau chief. In February 2011, the Kremlin deported him from the country in the first case of its kind since the Cold War – ed.).
I was harassed for quite a long time by the FSB. They broke into my apartment, opened the window of my son's bedroom and made me think that maybe our kid would fall out. FSB's goal was to make me leave the country, which I didn't do. And I had kind of reserves of stubbornness and determination, which I'm not sure I didn't know I had, but I found them.
I've been writing about the Russian regime ever since. And it's not that I'm sort of elevating myself to Putin's level and saying it's me against Putin. Of course not. But the point is that I perhaps understood this regime quicker than other people, because I had an insight into just how dark and evil their world is.
And secondly, what makes it different from conflicts I've covered in Afghanistan and Iraqis the genocidal character.
– Would you call this war a genocide?
– Yes, it is a genocide. We could see it in Bucha and other liberated Ukrainian cities. People who were murdered were not military but unarmed civilians…
putin doesn't want to just occupy Ukraine, he wants to destroy "ukraincy", he wants to de-ukrainized Ukraine. That's why in the occupied territories Ukrainian books are burnt, Ukrainian language is forbidden, everything is russified.
putin basically wants to destroy the idea that Ukraine is a nation of people with its own culture, language, way of life, democratic instincts. That's anathema to him. He wants it to be a weak, Moscow-controlled, Slavic, in inverted commas, brother state. That's how he thinks it should be.
And if he was nobody, he could have these fantasies in his basement and we'd all be fine. But he is the ruler of a large and powerful country, 140 million people, a nuclear arsenal and a big army.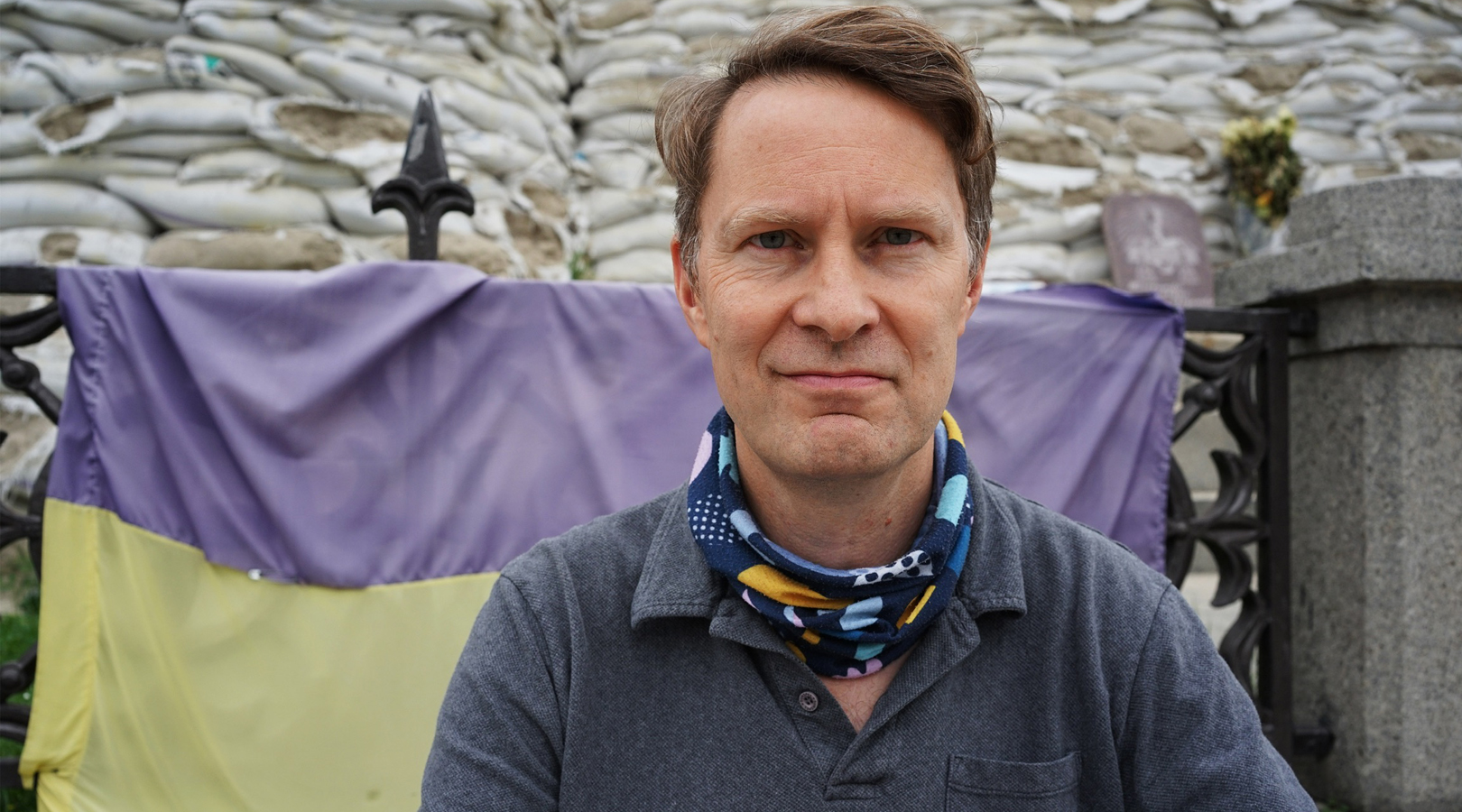 – Many experts compare russia to nazi Germany in 1939 and putin to hitler. What are your thoughts about these historical parallels?
– What is happening in Ukraine is essentially russian fascism. I think it's important to call it like that. It's a fascistic attempt of one country to devour another. We know what happened in Bucha because it was de-occupied but there will be hundreds of "Buchas" like that.
Putin has become addicted to fantastical thinking. And he's sufficiently powerful that he can try and remake realities that correspond to how he thinks it should be. That's very dangerous.
He does not read the Internet, he does not really use a mobile phone, he relies on secret reports of the intelligence agencies. He has absolute paranoia about his personal survival. He thinks what he is doing to Ukraine isn't an invasion, he sees himself as a "restorer" of the russian empire.
– We talk a lot about the cultural impact which russia used against Ukraine for many years – through the church, language, music, media etc. Will russia lose the cultural war?
– Russia sort of lost the cultural war, I think. And it's interesting. I know a lot of Russian writers in exile. For example, Mikhail Shishkin, who's just written a book, basically expressing solidarity with Ukraine calling for the downfall of the Putin regime. I know Sergei Lebedev, who's a brilliant novelist. He lives in Berlin, another kind of exile from the regime. They understand what is going on.
But I understand the Ukrainian reaction. I understand why they are getting rid of Bulgakov, why they are renaming the streets called after Pushkin, why they're removing monuments to Soviet heroes and air force pilots that no one has ever heard of. It is a decolonization process.
And the thing is, there are new heroes, there are new myths, there are new legends. There'll be new statues, whether it's to the heroes of Mariupol,
whether it's to Azovstal, whether it's to young guys who were executed in Bruscia, whether it's to activists who've died in the East, who volunteered to fight and were killed aged 24, 25. And this is right, this is how it should be.
– Unfortunately, the price is too high…
– Ukraine is having 50 years of development in one year. And that strikes me about Ukraine. In my country it took 800 years to reach this stage.
Ukraine is evolving at warp speed. Super fast. And you wouldn't want it to be like this, but it is like this. The country that comes out of this will be stronger, more united, and more resilient.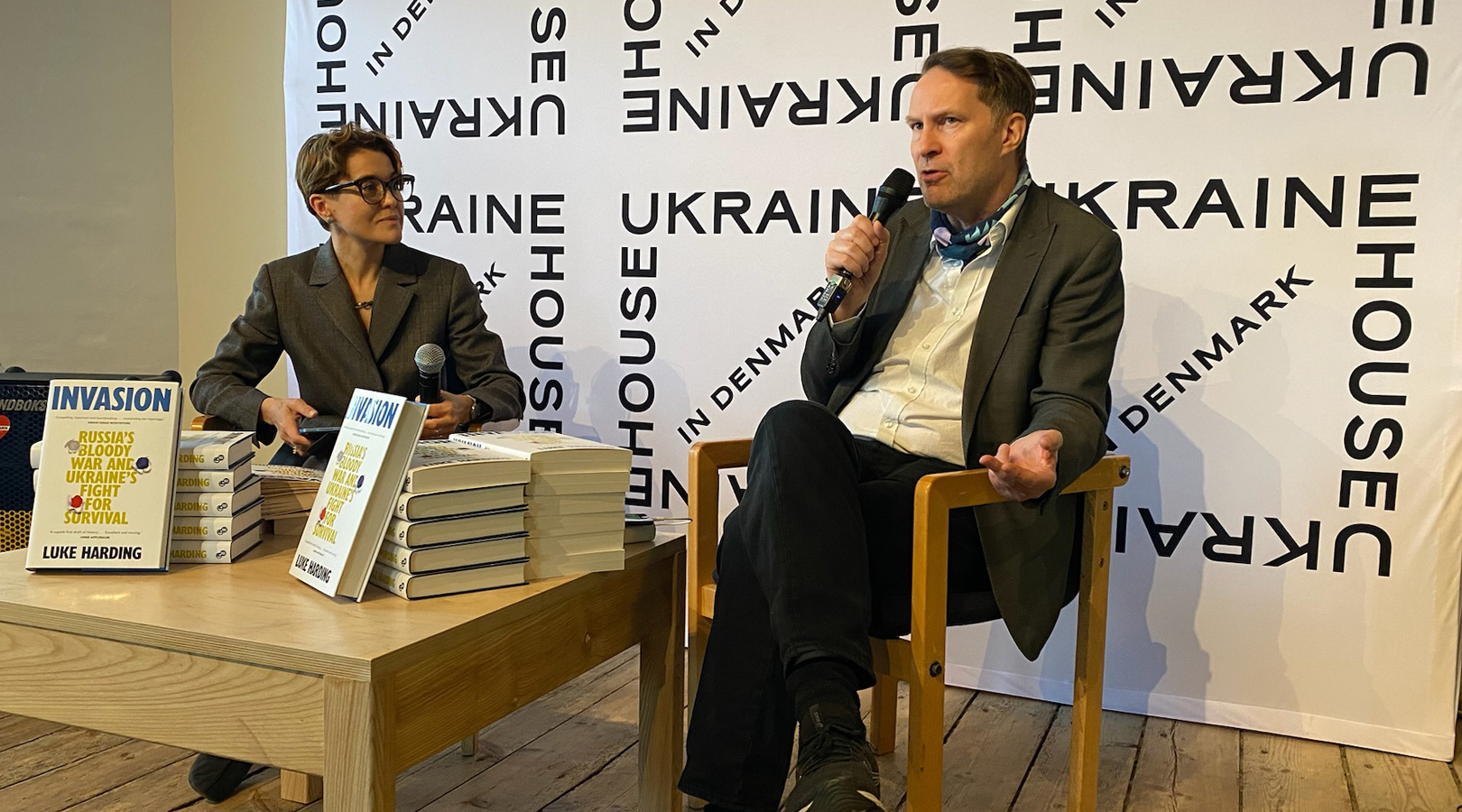 – What other global opportunities will this war bring to Ukraine?
– Ukraine has already become the most famous country in the world. You know, two years ago, most people couldn't find it on a map. Even Europeans struggled to identify it.
Now we have a map of Ukraine in the Guardian office. Not a small one, but a very big map, about two meters long. You wouldn't wish it that way, but here we are.
Ukrainian writers are getting English translations. Ukrainian poetry is being translated. They're finding an international audience. Who in the West was reading Ukrainian poetry before 2022? Not so many people. Now Ukrainian talents have opportunities to be discovered.
Ukrainian songs are in Eurovision. Ukrainian flags are hanging everywhere. Still. Recently I had a walk in villages in rural England and I find Ukrainian flags flying from churches and from ordinary houses. That's amazing! That is a sign of the empathy, the solidarity that people in Europe feel for what's happening in Ukraine. And they understand what's going on. And they sympathize with Ukrainian people, with women, with kids. Ukraine wanted to join the West, and on a human level, it has joined the West, in terms of population shifts.
And what we just now need is Ukrainian victory, so that all the politics can be worked out.
– Ukrainians are worried that the West "is tired" of this war. What is your feeling?
– I heard that European solidarity lasts and it's not just for a year. We recognize Ukraine as a European country and it will be a member of the EU. If russia leaves it alone for 5 seconds, it would be a super successful country.
Maya Zakhovaiko, Copenhagen
Photos by the author, Christopher Cherry and Stefan Schultz
https://www.ukrinform.net/rubric-ato/3704000-luke-harding-the-guardian-foreign-correspondent.html